As a merchant, I want to have different variant prices for my experience but want to have maximum bookable availability per variant.
This feature would be helpful in a situation where a merchant has variants but wants a maximum inventory available per variant. This could include limiting bookings at a premium or reduced rate based on the services provided (e.g. Lunch included vs not and/or VIP experience vs standard admission). In the admin of the Experiences app, the merchant would be able to not only set a maximum amount of any type of bookings per time slot, but they'd also be able to set a limit on the maximum amount of bookings per price variant.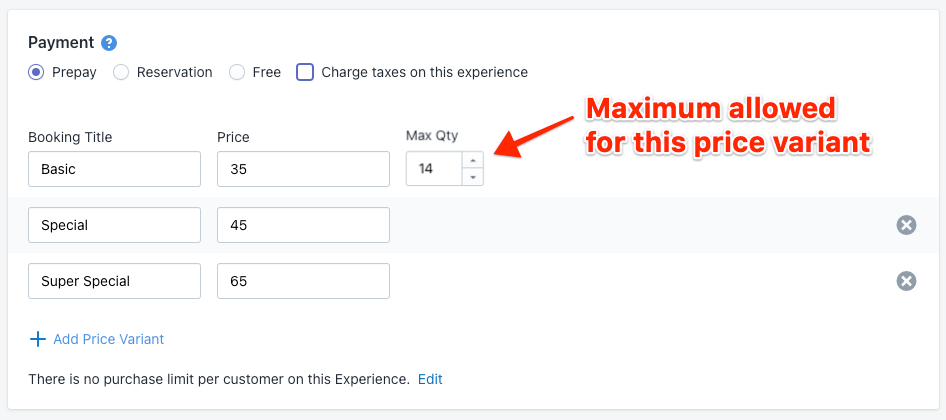 Merged in a post:
limited number of ticket variants
The ability to offer different tickets for an event and limit numbers for each.
Eg I run a ceramics clay club and would like to offer 6 tickets for use of the pottery wheels and 10 hand building ceramic tickets.
Currently I can offer the two variants but not limit the number of tickets for each so once sold out they continue to sell.